Northern Ontario Trip 2010

Tuesday July 13, 2010



The RV is back in the driveway!




We returned today from Chutes provincial park. Before Chutes we stayed one night in each of Rabbit Blanket lake and White Lake provincial park.

We haven't tried White Lake provincial park in a number of years, we really didn't like the park then and our last visit confirmed that in our mind it isn't a great place to stay.


The road in and out is only about a lane and a half wide, you have to straddle the center line to keep from scraping foliage. In addition there are two deep paved drop offs (about a foot drop) at corners (one coming in, one going out) that cause the trailer to move to the extent that stuff gets dislodged in cupboards.

The pull through campsites aren't really pull through in that the tree spacing didn't allow a pull through, we had to back out of the site.

All in all, we were disappointed in the park so we only stayed one night.

Otherwise, we really enjoyed our trip up north!


---

Friday July 9, 2010



Last day at Pukaskwa




We have enjoyed our 3 days here, the weather has been good and with the exception of some morning mist off the lake it has been sunny. It's always nice to stop here to enjoy nature.

We plan to hit White Lake provincial park tomorrow, we haven't been at this park in a long time.

The mist in the morning: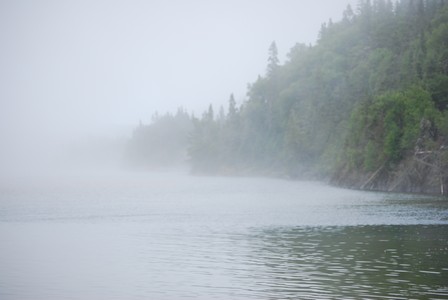 One of the calm days on the lake: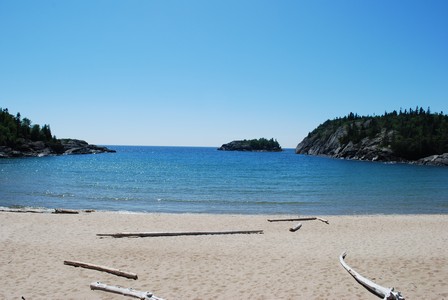 Wednesday July 7, 2010



Pukaskwa National Park




We arrived here just before noon after a "long" 40 km. or so trip from Neys Provincial Park. We were in Neys for two nights, in the trees so we couldn't get on-line.

Neys was fairly busy, we were not able to get a site adjacent to the beach. It turned out not to be a problem, being away from the lake kept the cool mist away from us.

It's interesting to read about the heat wave in southern Ontario, here the natural cooling effect of Superior keeps the temperatures in the mid 20's during the day and it's cool enough at night to keep the RV's windows closed.

The stop at Neys was enjoyable, we found a squirrel that Suzette plied with peanuts, it reminded us of the campsite in Quetico years ago where Chantal and Nicole were able to feed the chipmunks from their camp chairs.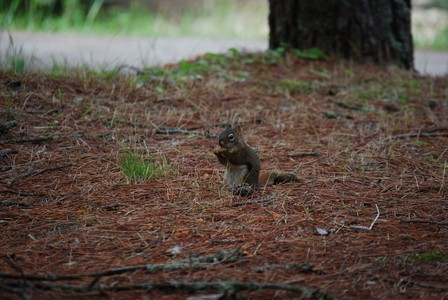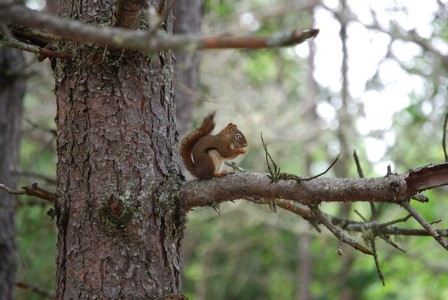 We are going to enjoy Lake superior for a couple of days then head south.

---

Sunday July 4, 2010



Thunder Bay KOA




We've been here since Friday, we decided to spend the long weekend here instead of hitting a provincial park where it tends to be zoo over holiday weekends. We leave tomorrow for Neys where we will spend a couple of days.

We got some shopping done and the laundry hamper is now completely empty. Kasey also is having a great time at the dog run.
---

Wednesday June 30, 2010



Sandbar Lake provincial Park




We have been here since Monday, we left our daughter and son in law's place in Red Lake on Sunday and spent Sunday night in Dryden.

We had a great visit and really enjoyed the visit, especially seeing and baby sitting our grand daughter Rachelle. Below are a few of the many pictures we took:

Rachelle enjoys painting!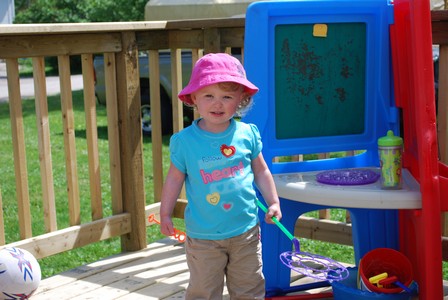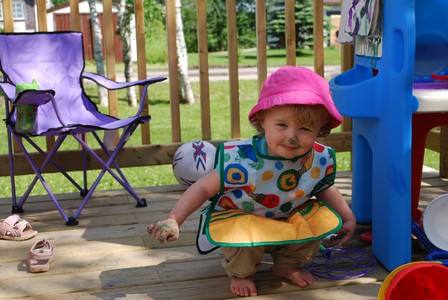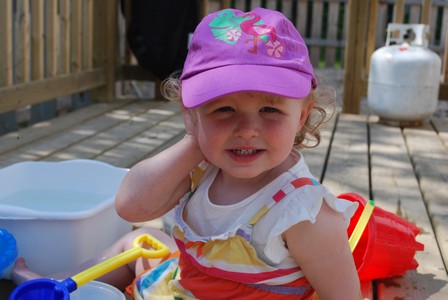 The artist at work!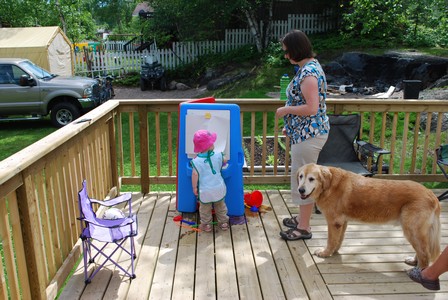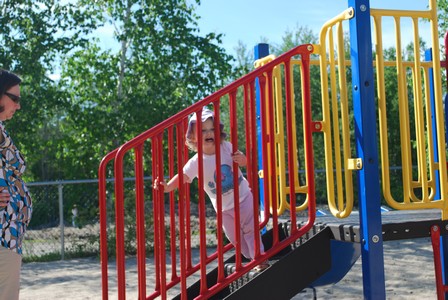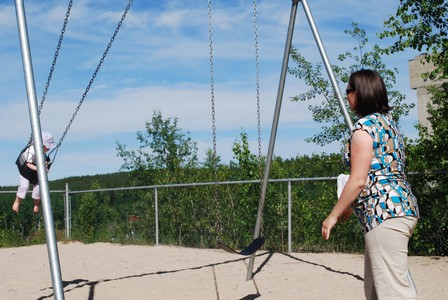 We are spending a couple more days here at Sandbar Lake and we will hit Thunder Bay for the long weekend.
---

Thursday June 17, 2010


Northwestern Tent & RV Park, Dryden
We arrived here before noon (central time) from Sandbar Lake provincial park where we stayed yesterday. We will hit our daughter and son-in-laws place in Red Lake tomorrow.

Northwestern RV park is close to the center of Dryden, but this didn't stop the visitor from doing some grazing in the park!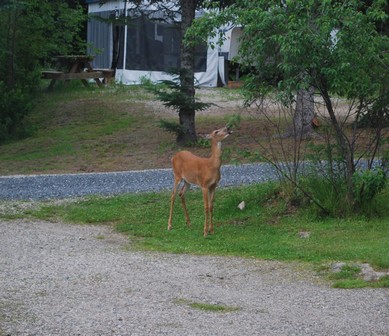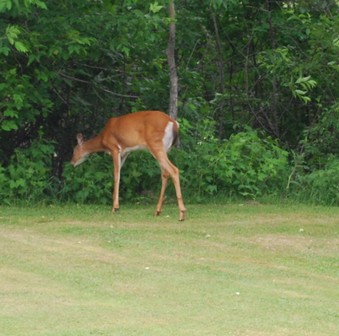 Sandbar Lake, where we stayed yesterday, is always a good stop, the weather was great yesterday and the bugs weren't bad either. A couple of pictures:

Large sites that are level: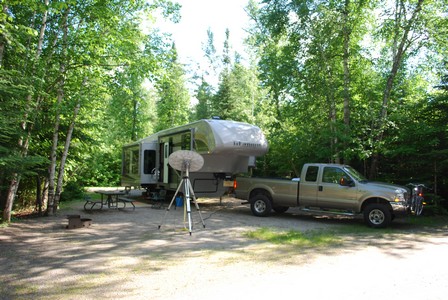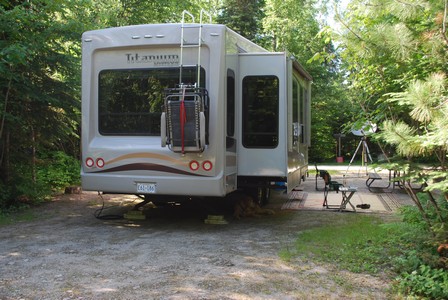 The park was very quiet, we waited for the ranger to come around with firewood (since the park is on a self serve basis this early in the season) but that didn't happen!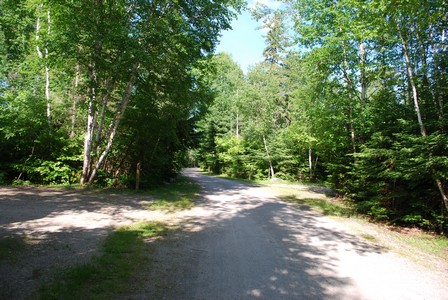 ---

Tuesday June 15, 2010



Thunder Bay KOA




We arrived here yesterday afternoon, it's a traditional stop for us. It gives us the opportunity to do laundry and shopping with a full service campground and the variety of stores in a bigger city.

This KOA is one of the better ones we stay at, the facility is well maintained, the sites are relatively large and Kasey loves the fenced in dog runs!

Tomorrow the plan is to hit Sandbar Lake provincial park between here and Dryden.
---


Monday June 14, 2010



Neys Provincial Park




We arrived here yesterday afternoon after the short run from Pukaskwa. The early afternoon was cloudy before the rain started around supper time.

I captured some lake pictures, one of the rare times that Superior is calm: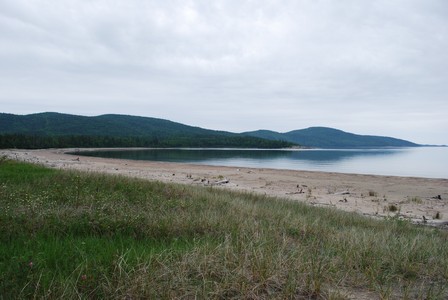 There are only a couple of others in the campground after the weekend folks left: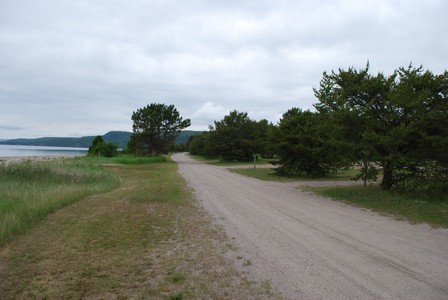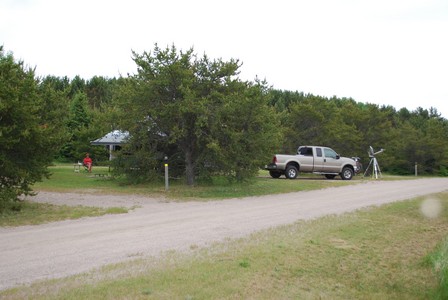 Today we head for Thunder Bay.
---

Saturday June 12, 2010


A New trail!
We took the new Spirit trail (which isn't officially open yet!), it's a trail with over 200 stair steps that goes in a loop near Lake Superior. It's a bit of a challenge because of the climbing and descending but we did it in just over an hour.

This is a picture taken from one of the two viewing platforms: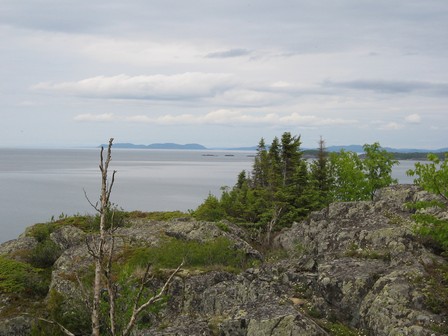 One of the viewing platforms that is perched over the lake: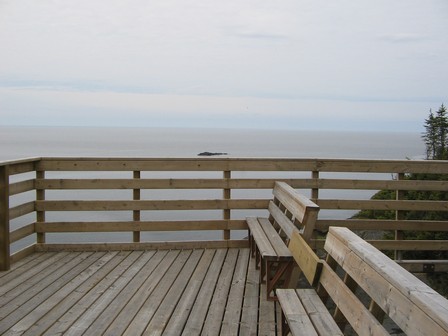 Another view from the platform: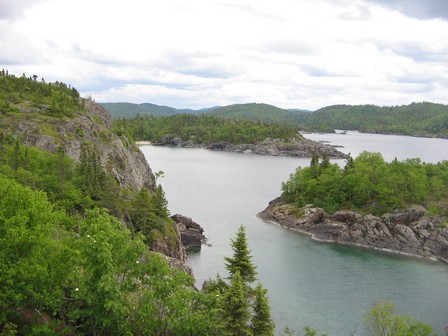 The following is a picture of one of the refurbished camping spaces, note the wide driveway to allow easy access for larger RVs: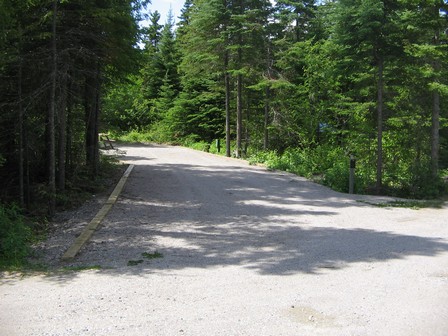 Tomorrow it's off to Neys provincial park for a couple of days.


---

Friday June 11, 2010

Pukaskwa National Park


We arrived here just after noon after the short drive from Rabbit Blanket.

There have been some good improvements to the camping area including a number of widened and improved campsites. We are in the pull through site, it has been widened with pea gravel spread and wooden curbs installed, it's level and clean. Frank Spence, the campground host, played a part in the effort to get the improvements done, thanks Frank!!

We plan to stay here a couple of days and we will take some trails if the rain stops.
---

Thursday June 10, 2010



Lake Superior Provincial Park




Tonight we are in Rabbit Blanket campground in Lake Superior Provincial Park. Last night we spent the night in Chutes Provincial Park just west of Sudbury Ontario. Both runs are the longest we do on this trip, almost 500 km. each. Last evening it was wet in Massey, we spent the evening in the camper. Today the weather is better, cloudy but no rain until just before suppertime, then the sun came out.

Here are Rabbit blanket we have the campground virtually to ourselves (except for the mosquitoes!). A couple of the campsites in the campground have been enlarged to accommodate larger RVs, it's an indication that us boomers are using more comfortable units.

A couple of pictures: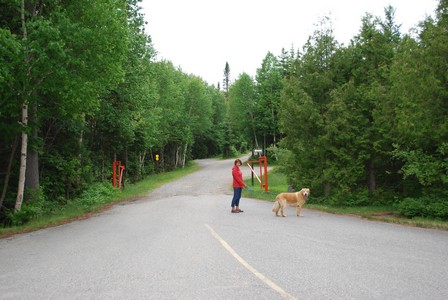 A couple of the sites below and another (#29) have been extended and pea gravel has been applied to accommodate larger RVs: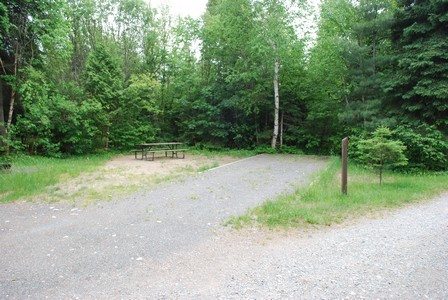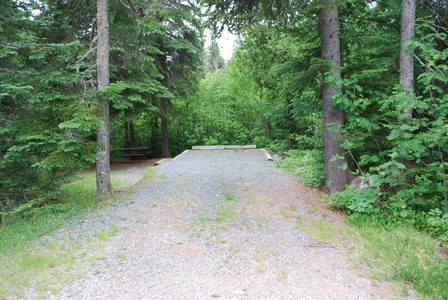 Tomorrow we try out the extended sites in Pukaskwa National Park.


---

Tuesday June 8, 2010
We are heading north to enjoy some June/July camping and to visit our daughter, son-in-law and our grand daughter in Red Lake.
Northern Ontario is always great, uncrowded and it has some fantastic scenery.
We will post some pictures and commentary on the journey!